Towing Company Making Big Moves
Why People Choose Tip Tows
We began as a single tow-truck company many years ago and have since begun expanding into the enterprise you see today. We take tremendous pride in our ability to do our job. But we are also very gracious and happy to know that we can provide excellent service and care to our customers.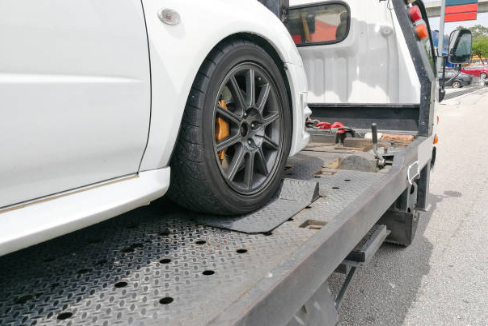 Many of our customers come back to us and repeat their business the next times they need us, and we are proud to be the people they trust.
We provide some of the best emergency services in your area. Whether or not you need a tow or a jump start, call us. We offer 24-hour emergency services every day of the year, don't be abandoned again. We service the entire Hawaiian Island area and can be to your location in less than an hour and even as fast as 15 minutes depending on where you are.
For a free quote and our current specials please contact us. With years of experience, we will be happy to assist. Call us today.
My ford fusion finally broke down on me! So I called USAA and they sent the message out to Tip Tows. It took around 45 minutes from notification until he got there. Adam, the tow driver, was lightning fast in hooking the car up and getting to the new destination. I asked him if we could get there fast and he agreed. We made it 30 minutes before the dealership closed and I was able to leave my car overnight. Excellent work, super friendly and great timing.
Awesome service! We had photo shoot with our vw bus at bellows and while driving there from mililani the rear brakes blew. We called around and tip tows said their be there within 20-25 min. On the exact time of estimated arrival they arrived. Super professional and awesome customer service! Not only they came to the rescue but at the destination, they helped push the vehicle through sand/dirt into the spot where to photoshoot was gonna be .